Suppliers Kombucha Passion Fruit 330ml Can Rita Brand
Sample:

Free Sample - Free Design
Volume:

330 ml
Packaging:

Aluminum Can
Shelf life:

24 months
Payment:

L/C,T/T
FOB price:

Live chat or call us
Delivery time:

20 -25 day after Order
Certification:

ISO, HACCP, FDA, HALAL, USDA, ORGANIC ...
Minimum order quantity:

200 Carton/Oder
Port:

Cat Lai Port, Ho Chi Minh City, Vietnam.
Supply ability:

300 Twenty-Foot Container/Month.
KOMBUCHA PASSION FRUIT
FEATURE
Rita Kombucha with Passion Fruit Juice is made by combining sweet tea with bacteria and yeast to create a fizzy, bright and lightly-effervescent drink. Our kombucha will be bursting with passion fruit flavor. Fermented drink like Rita Kombucha with Passion Fruit Juice is high in vitamin B, good bacteria and help contribute to digestive health.
HEALTH BENEFIT
1. Improves Gut Health
Kombucha is full of healthy probiotics. Probiotics help to propagate healthy bacteria in your GI tract, improving regularity and overall digestion.
2. Boosts immune function
This delicious fermented tea is a great source of vitamin C that helps to prevent cold and flu. Kombucha is full of antioxidants that may provide a protective effect against chronic illnesses like heart disease and arthritis.
3. Increases Energy
Base on having caffeine and B group vitamins, kombucha might boast results in a spike of energy for you, making this drink a great afternoon pick-me-up.
4. Manages Type 2 Diabetes
Kombucha may help people with type 2 diabetes control their blood sugars. Also, with one of those ingredients is green tea, it could help with overall blood sugar control as green tea. Because green tea has preventative effects against inflammatory diseases like diabetes.
5. Decreases Inflammation
Full of polyphenols, kombucha can help to fight against chronic disease caused by prolonged inflammation, anywhere from arthritis to cancer.
6. Helps your skin ruddy
Many scientific studies show that kombucha tea helps to improve skin tone, texture and clarity as it brightens the skin. Finally, kombucha as an active ingredient also combats the appearance of wrinkles and fine lines.
7. Kills harmful bacteria
Kombucha tea has been proven to have natural antimicrobial properties thanks to the fermentation process. The good bacteria (probiotics) and acetic acids in kombucha help your body kill the bad bacteria we're exposed to on a daily basis.
---
RITA FOOD AND DRINK CO.,LTD

084 274 3784788

Song Than 2, Di An, Binh Duong, Vietnam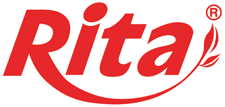 Good health & Good taste.
We bring you the fresh, healthy, nutritional juice drink by applying creativity and innovation to natures bounty, since we are in the tropical region of Vietnam.
Top