Vietnamese Product 200ml Paper Box Fresh Passion Fruit Juice
Sample:

Free Sample - Free Design
Volume:

200 ml
Packaging:

Paper Box
Shelf life:

18 months
Payment:

L/C,T/T
FOB price:

Live chat or call us
Delivery time:

20 -25 day after Order
Certification:

ISO, HACCP, FDA, HALAL, USDA, ORGANIC ...
Minimum order quantity:

200 Carton/Oder
Port:

Cat Lai Port, Ho Chi Minh City, Vietnam.
Supply ability:

300 Twenty-Foot Container/Month.
PASSION FRUIT JUICE
FRESHEN UP YOUR SUMMER
FEATURE
Passion fruit is a fantastic fruit with particular fragrance and sweet-sour taste. This fruit is a powerhouse of nutrients and has some amazing health benefits. With an excellent source of vitamin C, passion fruit is known to strengthen the immune system and produce collagen.
Rita Passion Fruit Juice is produced by a modern process, strictly controlled from raw ingredients to finished products. Our product is extracted from the finest handpicked, fresh and juicy fruits. The perfect combination of sweet and sour taste makes a light, flavor and more refreshing drink to quench your thirst and entice your taste buds. Perfect for every day, Passion Fruit Juice drink also provides vitamins and minerals to dispel fatigue and enhance resistance.
- Packed in 200ml paper box; easy to take for picnic, school and sightseeing, etc.
- A closed-cycle production line with modern aseptic UHT technology to keep true flavor and nutrition facts.
- Sterilized paper packaging protects products from light, moisture, oxidation, bacteria, etc.
HEALTH BENEFITS
1. Strengthens the immune system
Passion fruit is rich in vitamin C, beta-cryptoxanthin and alpha-carotene. All of them play an important role in boosting the immune system. They also help to eliminate free radicals and fight infections.
2. Improves digestion
Passion fruit pulp contains a lot of dietary fiber. Fiber is a crucial component of every diet. It helps regulate the digestive system and keep the gut healthy, preventing constipation and bowel disorders.
3. Helps you sleep better
Passion fruit is especially beneficial for people who have insomnia or suffer from sleep disorders. Because of having iron and potassium, passion fruit can help you sleep better. It also contains the Harman alkaloids which have sedative properties.
4. Maintains Youthful, Glowing Skin
Vitamin C and antioxidants are found in passion fruit help to fight the action of free radicals that cause skin aging. It also helps to produce collagen and elastin that might maintain youthful and glowing skin.
5. Supports weight loss
Passion fruit is an excellent choice for people who want to lose weight. Because it is low in calories and fat. The high fiber content in passion fruit helps you feel full longer and reduces cravings.
6. Helps your heart healthier
Passion fruit contains nutrients that help to reduce harmful cholesterol, causing arterial blockage and inefficient heart functioning.
OVERVIEW ABOUT RITA FOOD & DRINK CO., LTD
Established in 2004, RITA Food & Drink Co., Ltd is one of the most experienced Vietnam Juice Manufacture.. With the factory scale of 30.000 m2, 100 cooperative farms and more than 500 employees, each year we supply more than 30.000 tons of products to the market. Besides Vietnamese market, RITA Food & Drink Co., Ltd has been exported to more than 100 countries and regions worldwide. RITA is also a reliable partner in OEM and ODM manufacturing cooperation with diverse products, quality, competitive prices.
Fresh tropical fruits all year round
Always pay attention to product quality, make it healthy and delicious
Fresh tropical fruits all year round
Always pay attention to product quality, make it healthy and delicious
Fresh tropical fruits all year round
Always pay attention to product quality, make it healthy and delicious
---
RITA FOOD AND DRINK CO.,LTD

084 274 3784788

Song Than 2, Di An, Binh Duong, Vietnam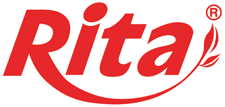 Good health & Good taste.
We bring you the fresh, healthy, nutritional juice drink by applying creativity and innovation to natures bounty, since we are in the tropical region of Vietnam.
Top